Never Retire Spotlight: Amber Rasho
Our Never Retire Spotlight highlights a player or employee in the UH nation that demonstrates our core values and has a true passion for the game.
WHY DID YOU START PLAYING BASKETBALL?
Every since I was little, I adored the game. From a young age, I watched Kobe Bryant and seeing his insane moves and athleticism started my love for the game.
WHY DID YOU BECOME INVOLVED IN ULTIMATE HOOPS?
I've been a member of Life Time since I was 4 years old, and I had always watched the games every week, so I decided to apply and actually work for the league.
WHAT IS YOUR FAVORITE ASPECT OF WORKING AT ULTIMATE HOOPS?
Working for a basketball league gives you a new perspective on the game rather than just watching it from the sidelines.
WHAT IS YOUR PROUDEST BASKETBALL MOMENT?
While attending Trey Burke's basketball camp, who is my favorite player to play at The University of Michigan, I had the opportunity to play a pick up game with and him and the other campers. Mid-game, I set a pick for Trey, stepped back, got open, and nailed a 3 pointer off of Trey's assist. Later that week I went on to winning MVP of the camp!
WHAT IS YOUR MOTIVATION TO NEVER RETIRE?
If you have a drive to play the game you love, then I believe you're never too old to go out there and ball out! Working for this league has made me witness that myself.
WHO IS YOU ROLE MODEL?
Russell Westbrook, because of his explosiveness and passion for the game, and his Why Not Foundation which helps inspire young kids and teaches them to never give up.
WHAT IS YOUR DREAM COURT TO PLAY ON?
I have already played at the Venice Beach court on the West Coast, so next is Rucker Park on the East Coast.
FAVORITE MOTIVATIONAL QUOTE?
"Winning isn't everything, but wanting to win is." -Vince Lombardi
DO YOU HAVE ANY FUNNY STORIES ABOUT THE ULTIMATE HOOPS LEAGUES?
Once, one of the league coordinators asked me to conduct a post-game interview with one of our star players after the championship game. I was completely nervous to do it, but when the interview started, the whole process came completely natural to me. That day I decided I wanted to pursue a career in sports media, which is what I am currently studying at Oakland University today!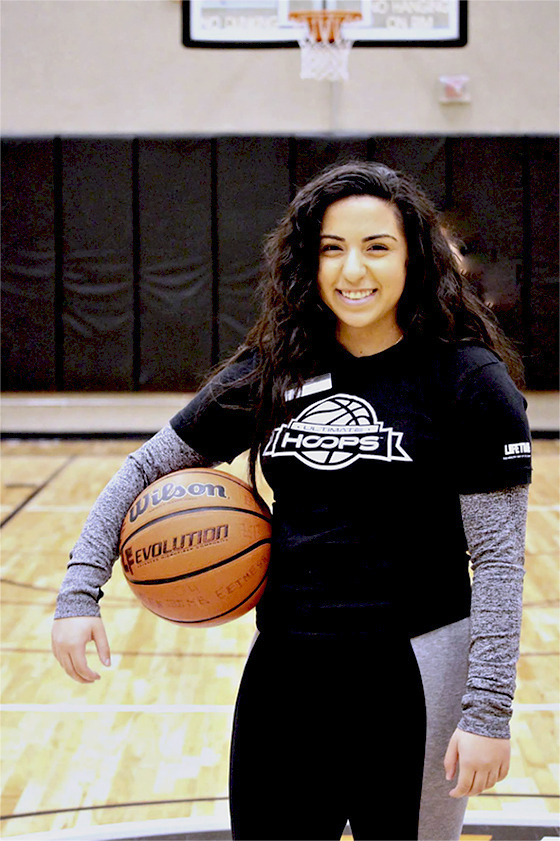 Favorite Meal: Chipotle
Favorite trip you've taken: Los Angeles, California
Favorite sport to watch: The Fast and Furious series
Favorite movie: Basketball, of course
Go-To Basketball Move: Cross Over
Favorite basketball team: College-Duke Blue Devils, NBA-Los Angeles Lakers
Favorite Pump-Up Song: Dead Presidents pt II by J.Cole